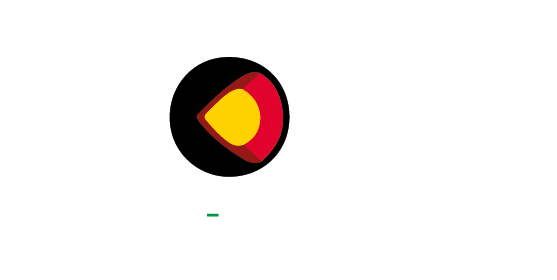 MULTI-LEVEL OUTDOOR STRUCTURES FOR YOUR FESTIVAL, EVENT OR BRAND ACTIVATION
FREE VISUALISATION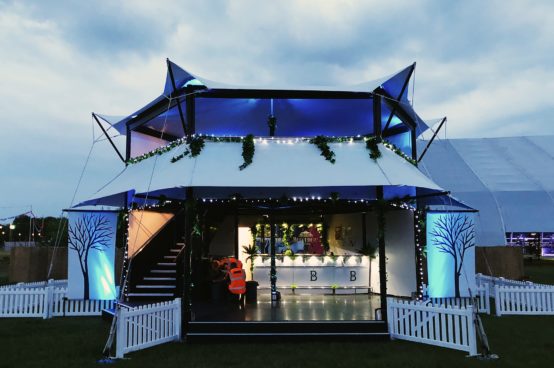 Let us design an exciting structure for your next festival, event or brand activation
EXPERIENTIAL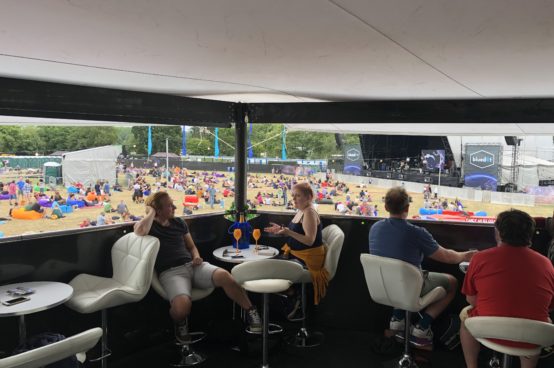 Amazing spaces that give visitors and guests unforgettable experiences
SUSTAINABLE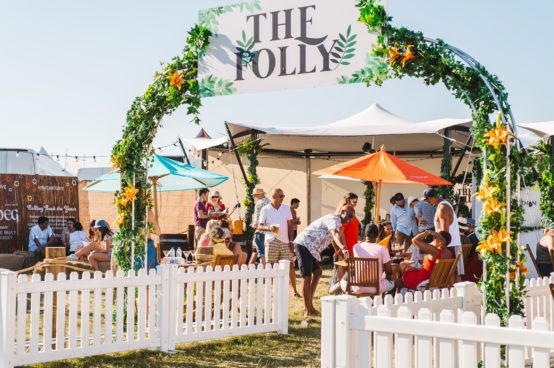 Sustainable and environmentally friendly solutions via clever design and materials
FREE VISUALISATION
Let us design an exciting structure for your next festival, event or brand activation
SINGLE DECK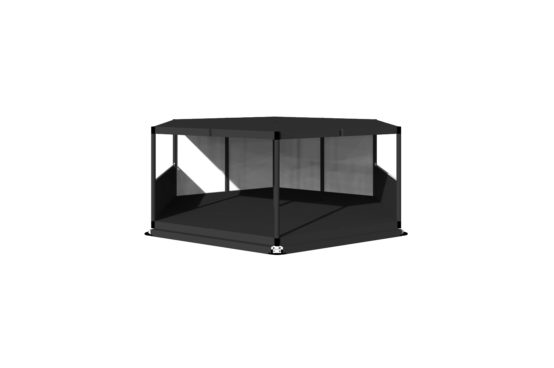 Create a quick and simple covered space for visitors at any festival or outdoor event with a single level
Add branding to customise your structure and fit out the interior with a bar or seating as desired
Add full or half walls as desired to create the environment you like
DOUBLE DECK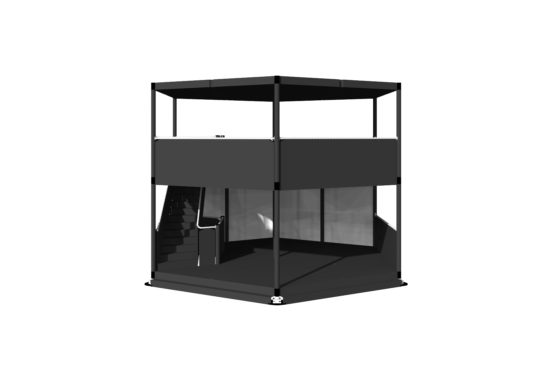 Create seperate areas within your structure by adding an extra floor
Stairs give access to the first floor which allows visitors a great view of the surrounding area
You can create VIP areas or meeting zones upstairs and leave downstairs for visitor welcoming
TRIPLE DECK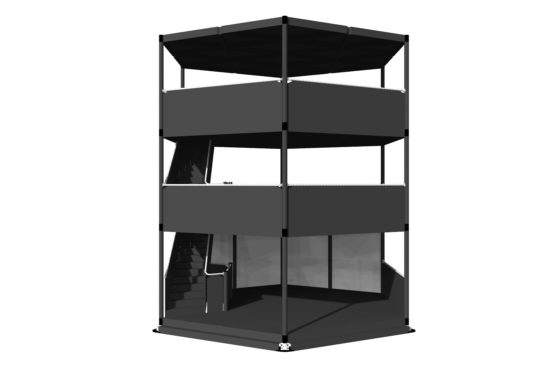 Give your visitors an elevated viewpoint by adding a second floor to your structure
A second stairway leads to the top floor for an amazing 360 degree view and a unique visitor experience
If you are brave enough then our structures can go up to 7 floors high
BESPOKE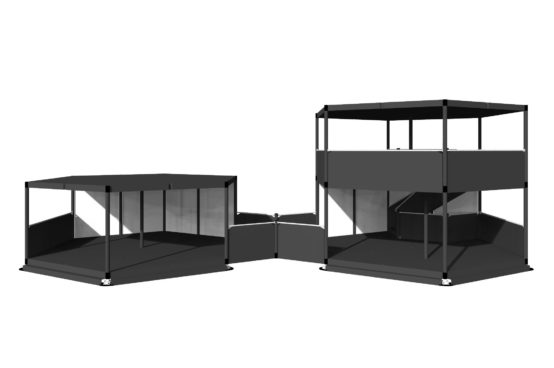 If you would like a bespoke structure then get creative and tell us what you need.
You can add structures together, add different levels or create custom shapes to suit your requirements
Create a unique multi-level structure for your event and stand out from the crowd
AWNINGS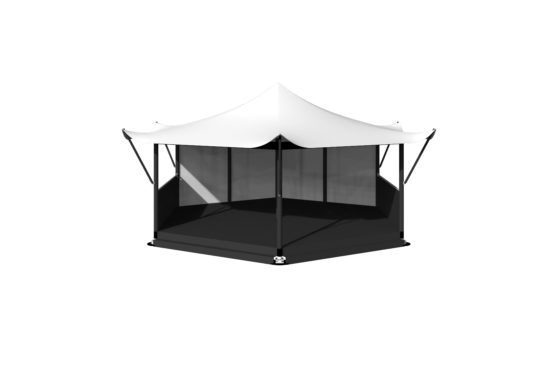 If preferred we can add a canvas roof and awnings instead of rigid ceilings
It is possible to brand the awnings to suit the event and promote your brand
A range of additional elements can be added so please get in touch to discuss your requirements
MINI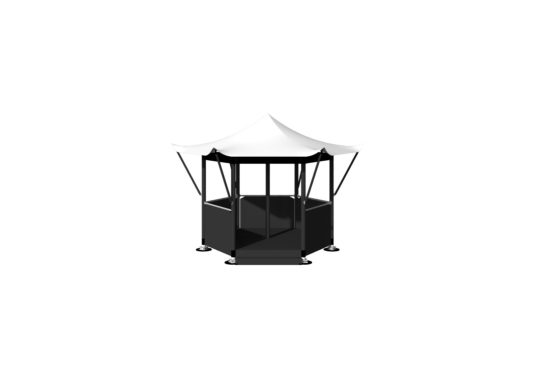 If you want a smaller structure and even multiple units at any event then a Mini structure is a great option
Mini structures are available in multi-level configurations and can be linked together just like larger structures
Mini structures can be branded and customised to suit too
CREATE YOUR OWN STRUCTURE USING THESE MODULES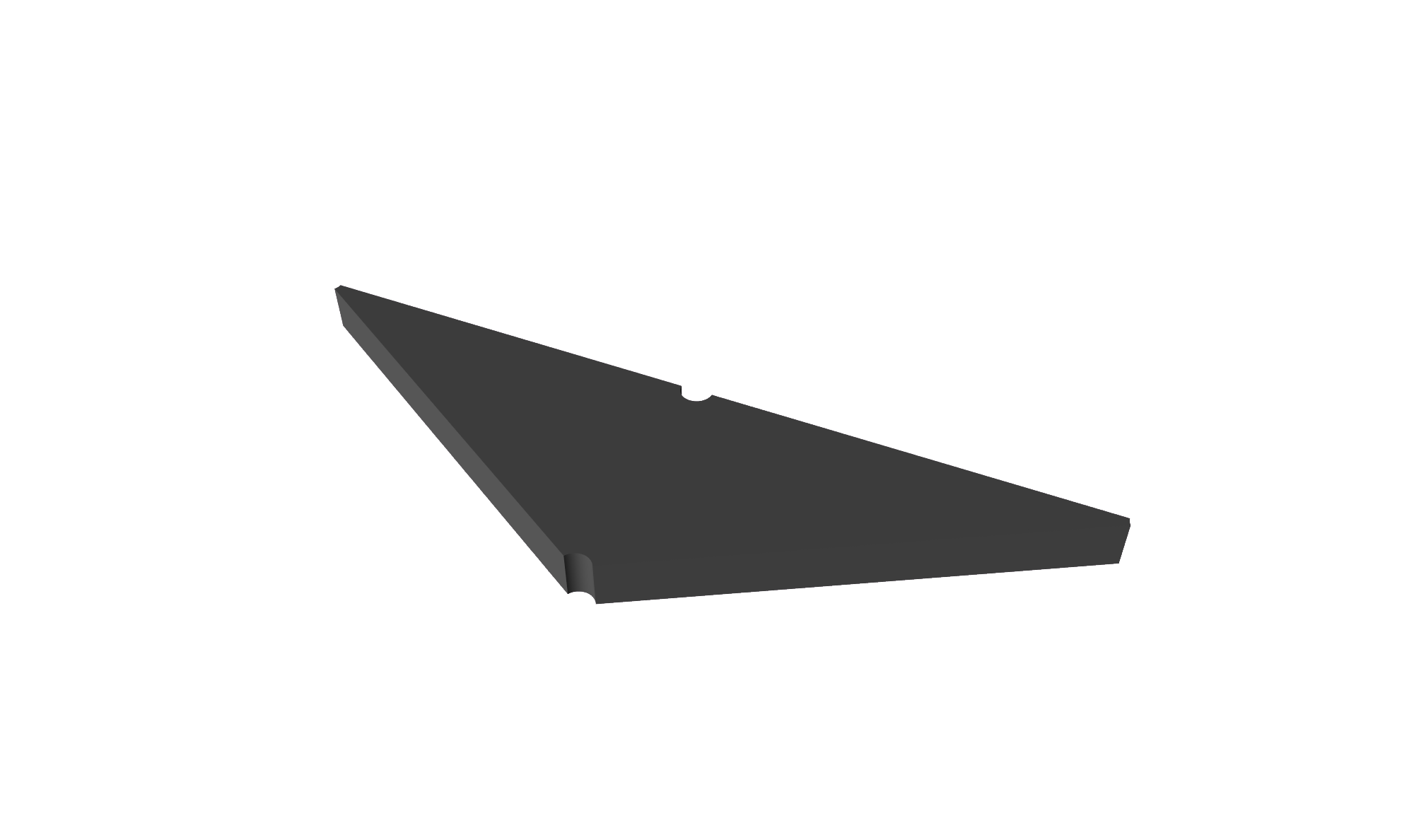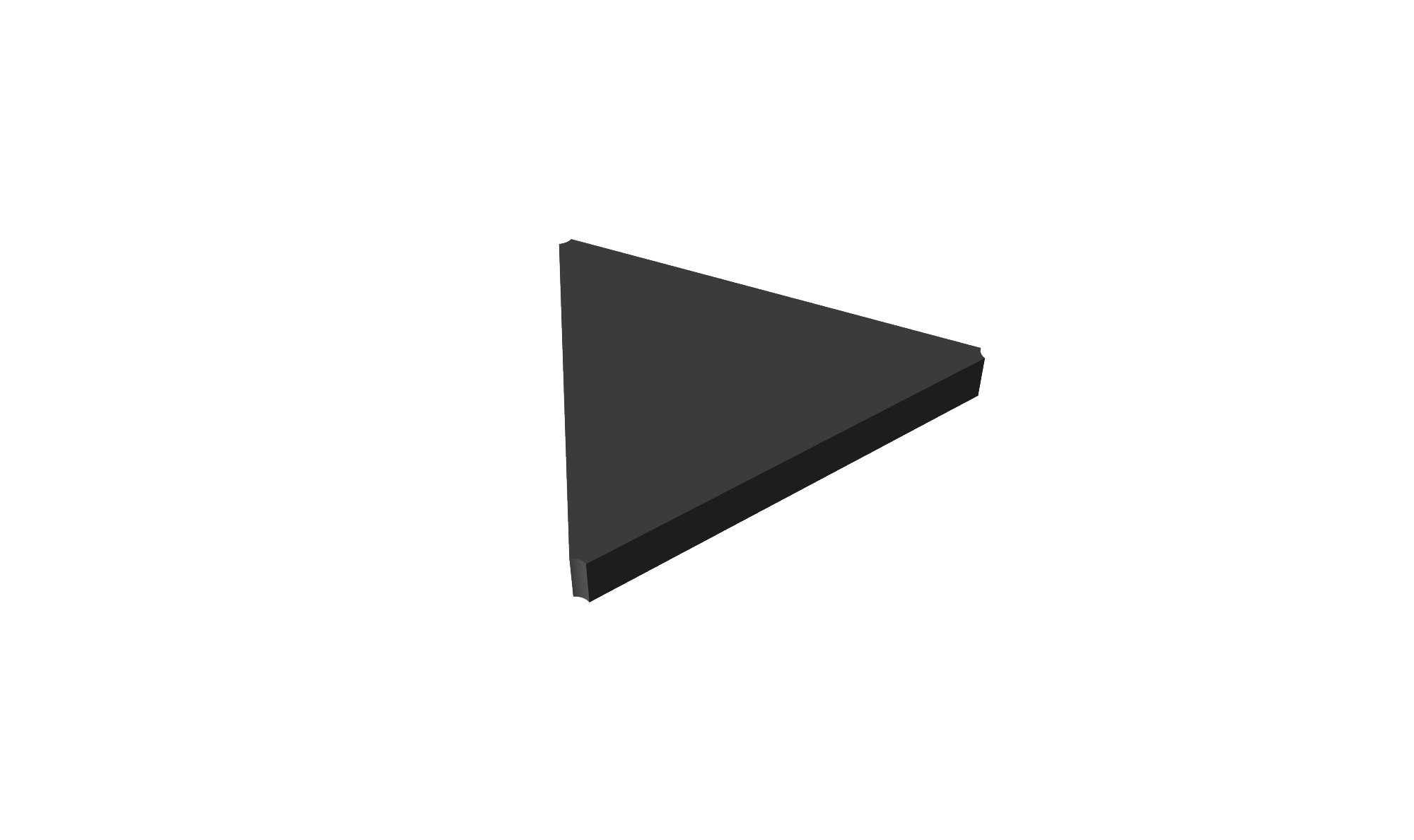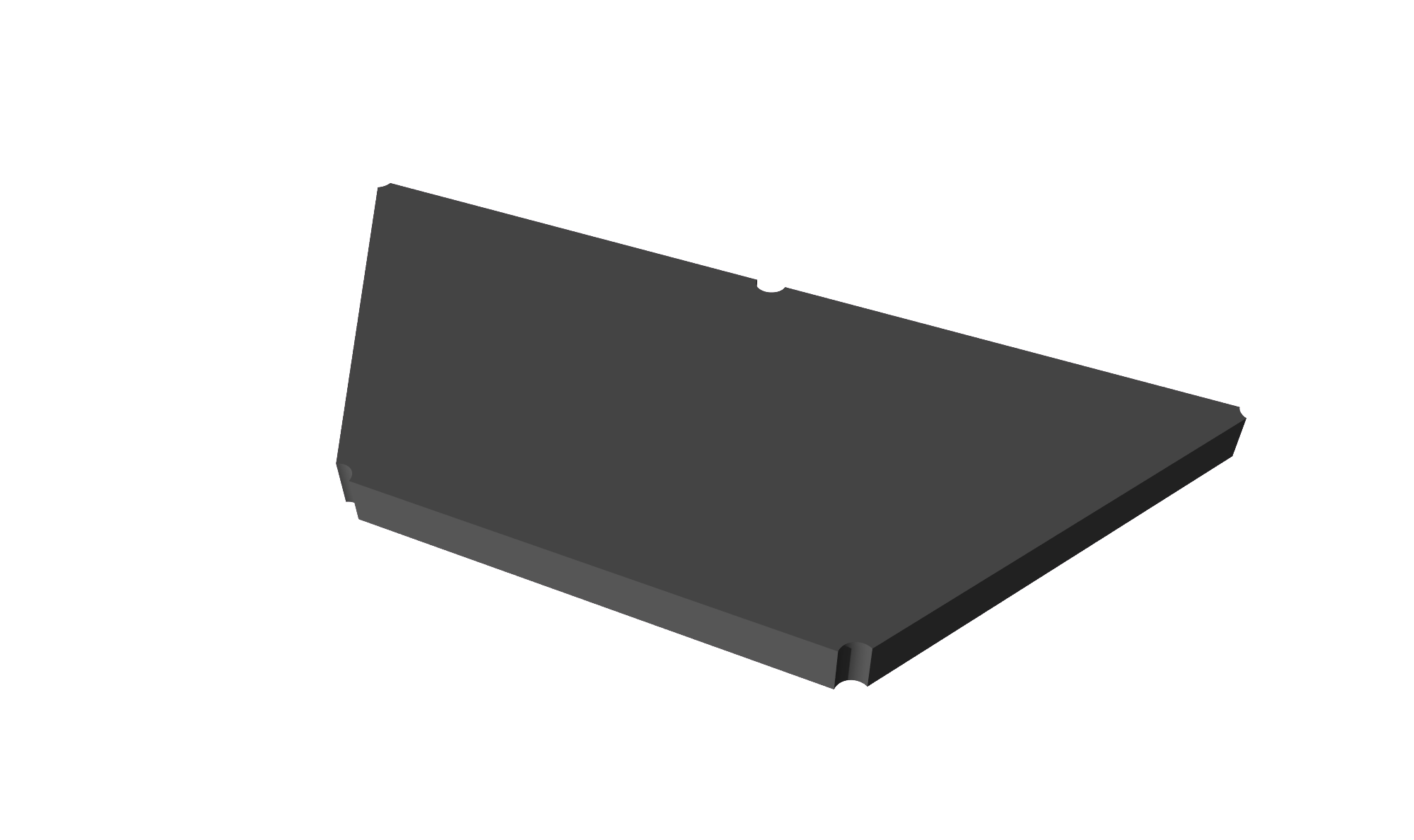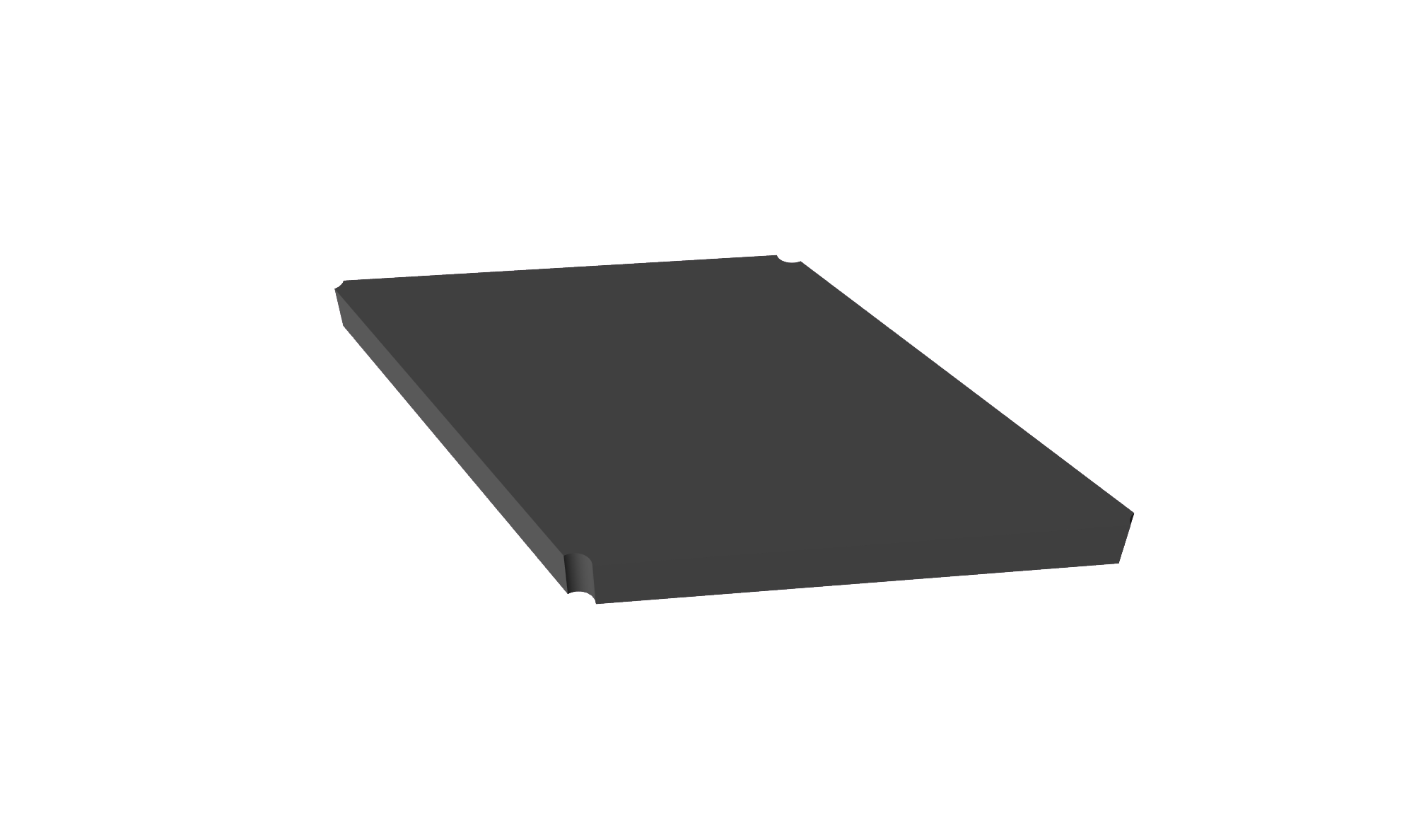 EXPERIENTIAL
Amazing unique spaces that give unforgettable experiences to visitors and guests
FESTIVALS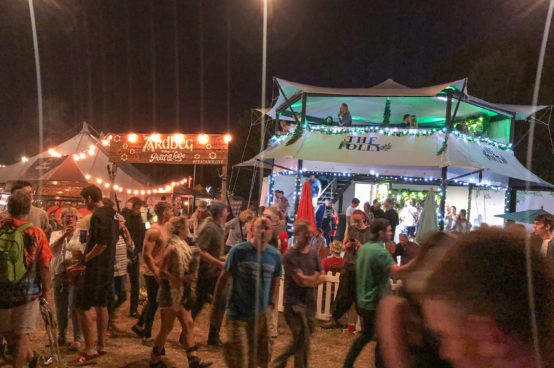 Festivals are an increasingly popular summer time event even if the British weather doesnt always play its part
MESR-TECNIC structures make a great, unique event centre-piece that stand out from the numerous tents and marquees at these events
Our structures are designed to cope with the worst outdoor conditions.
BRAND ACTIVATIONS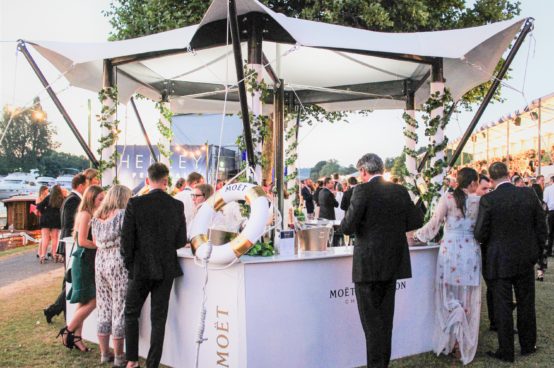 Give your brand the exposure it deserves with a unique, elegant structure in which to welcome guests
Visitors will notice your structure and remember the experience which helps enhance brand awareness
Branding ensures there is no mistaking whose structure it is
EXHIBITIONS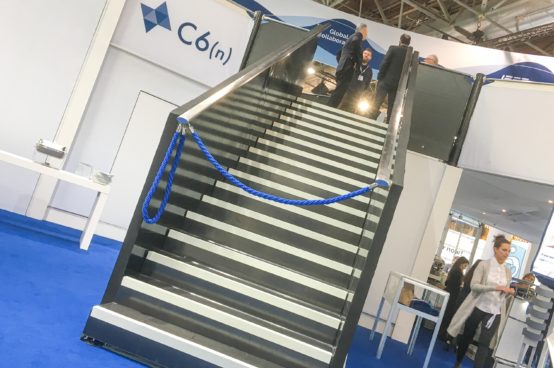 MESR-TECNIC structures can be built indoors to give you a unique multi-level structure for exhibitions and trade shows
Floor space is expensive but you can use the extra height allowed by adding a first floor. Create quiet meeting areas away from ground floor visitors with the extra height also increasing brand visibilty
V.I.P. AREAS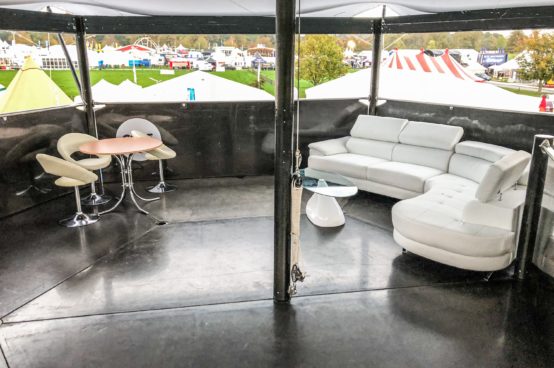 The ability to create separate rooms or adding extra floors means you can create special VIP areas for those important visitors you want to impress
Add value with comfortable seating, subtle lighting or a bar for refreshments to make the VIP feel special and valued as a guest
VIEWING PLATFORMS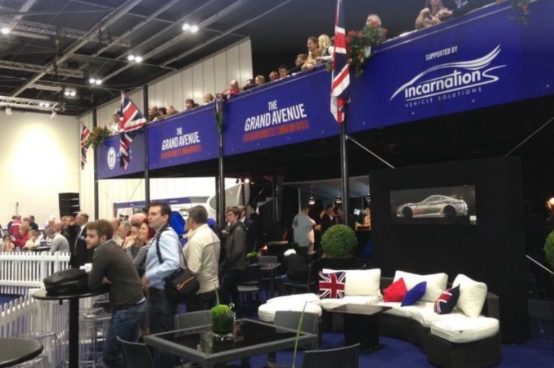 By adding extra floors to your structure and creating balconies you can provide a fantastic viewing platform for your guests
Everyone wants a good view so
a viewing platform is sure to be a popular feature at sporting events
Add numerous viewing platforms at different heights to suit
BARS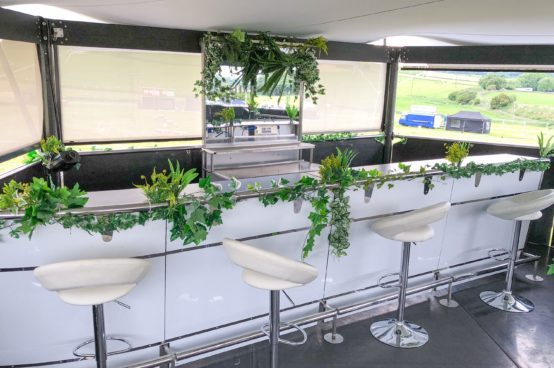 A range of bar options from CORE Bar & Event Hire mean you can provide refreshments to your guests to suit the event in question
Bars are modular and can be designed to suit the space available and expected guest numbers
Bars are available in a range of colours and can be branded to suit
Sustainable
Clever design and choice of materials mean a sustainable environmentally friendly solution
RECONFIGURABLE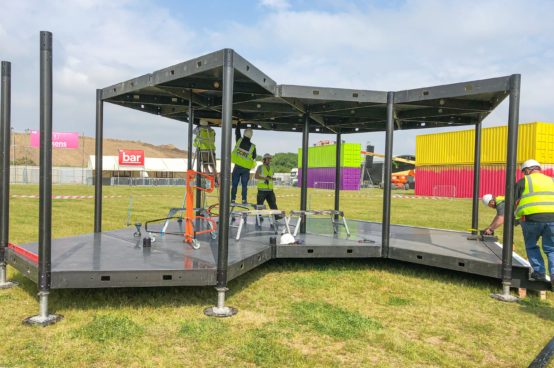 MESR-TECNIC structures are reconfigurable and can be used to create multiple configurations to suit your event requirements
An almost limitless number of shapes and sizes are possible and extra levels give different floors for even more space
REUSABLE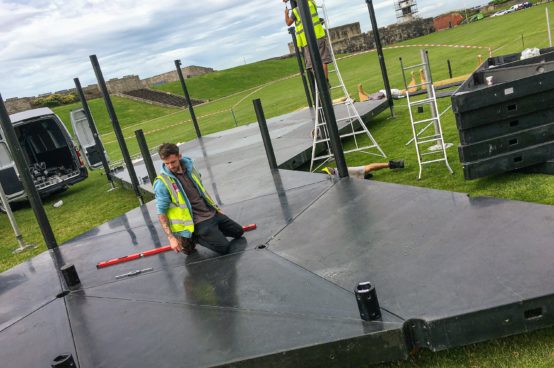 MESR-TECNIC structures are reusable and the same elements featured in one structure are then used to make future structures.
As they are made mainly of carbon fibre MESR-TECNIC elements are designed to last for over 400 years with no degradation
ZERO WASTE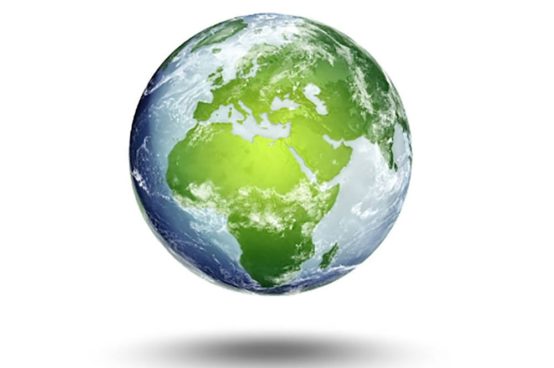 MESR-TECNIC structures are en environmentally sensitive event solution and create zero waste at the end of each installation
With all elements being reused and reconfigured to suit each event
it means there is no waste with nothing going to landfill.
LIGHTWEIGHT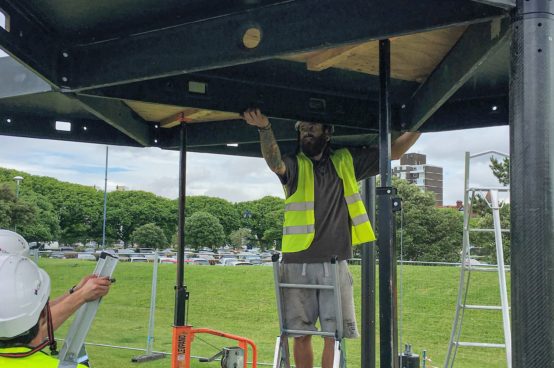 As MESR-TECNIC structure elements are primarily made of carbon fibre and carbon fibre composite they are extremely lightweight
This means as well as an efficient build time they are also cost- effective to transport to site and easy to handle during build up without the need for heavy plant or machinery
STRONG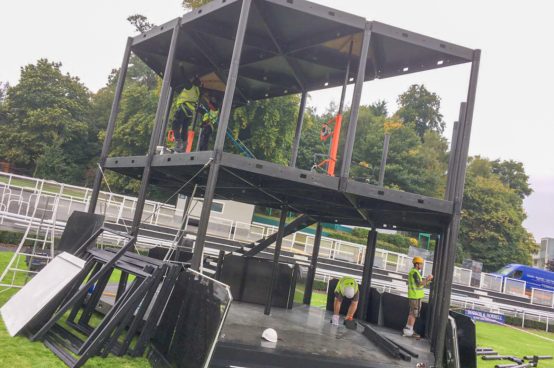 Carbon fibre is a ground breaking material not often seen used in outdoor structures. Whilst being lightweight it is also extremely strong and as such can be used to create multi-level structures
The MESR-TECNIC system is very highly engineered and extensive weight and strength calculations ensure a safe structure for guests
QUICK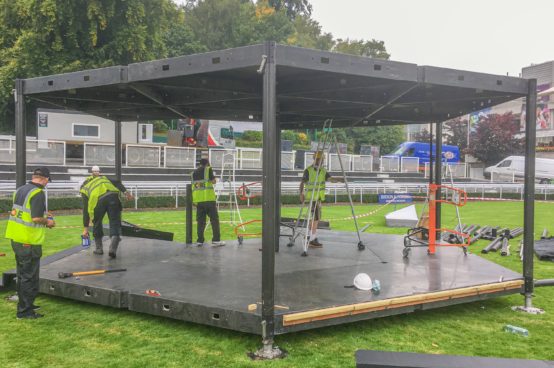 Due to an incredibly clever design the modules that make up a MESR- TECNIC structure fit together easily and ensure a quick build on-site
As all modules are strong and lightweight it means structures can be built by a small team in a very short space of time with no specialist knowledge or tools
CORE is made up of a team of dedicated, fun-loving event specialists who are ready to help with your next event requirement
CORE have created amazing event spaces all across the UK and Europe for a variety of companies and brands (in all sorts of weather)
CORE are proud members of IFES (The international Federation of Exhibition and Event Services) and partners of INSPIRE
CORE also support Business Against Poverty and are sponsors of the championship winning Mittel Cars sports team - and we even own part of a race horse
CORE HQ is in Ludgershall, Wiltshire just an hour from London and two hours from Birmingham. Our sales office, storage and in-house graphic and sign production departments are all based here and we welcome visitors Monday to Friday 9am to 5pm
WE ARE CORE
Check out the other brands in the CORE family: